For the best listening experience, please use headphones or external speakers when listening to sound cues. A list of selected credits is available here.

---
HURRICANE DIANE
AURORA THEATRE | Berkeley, CA | Directed by Jennifer King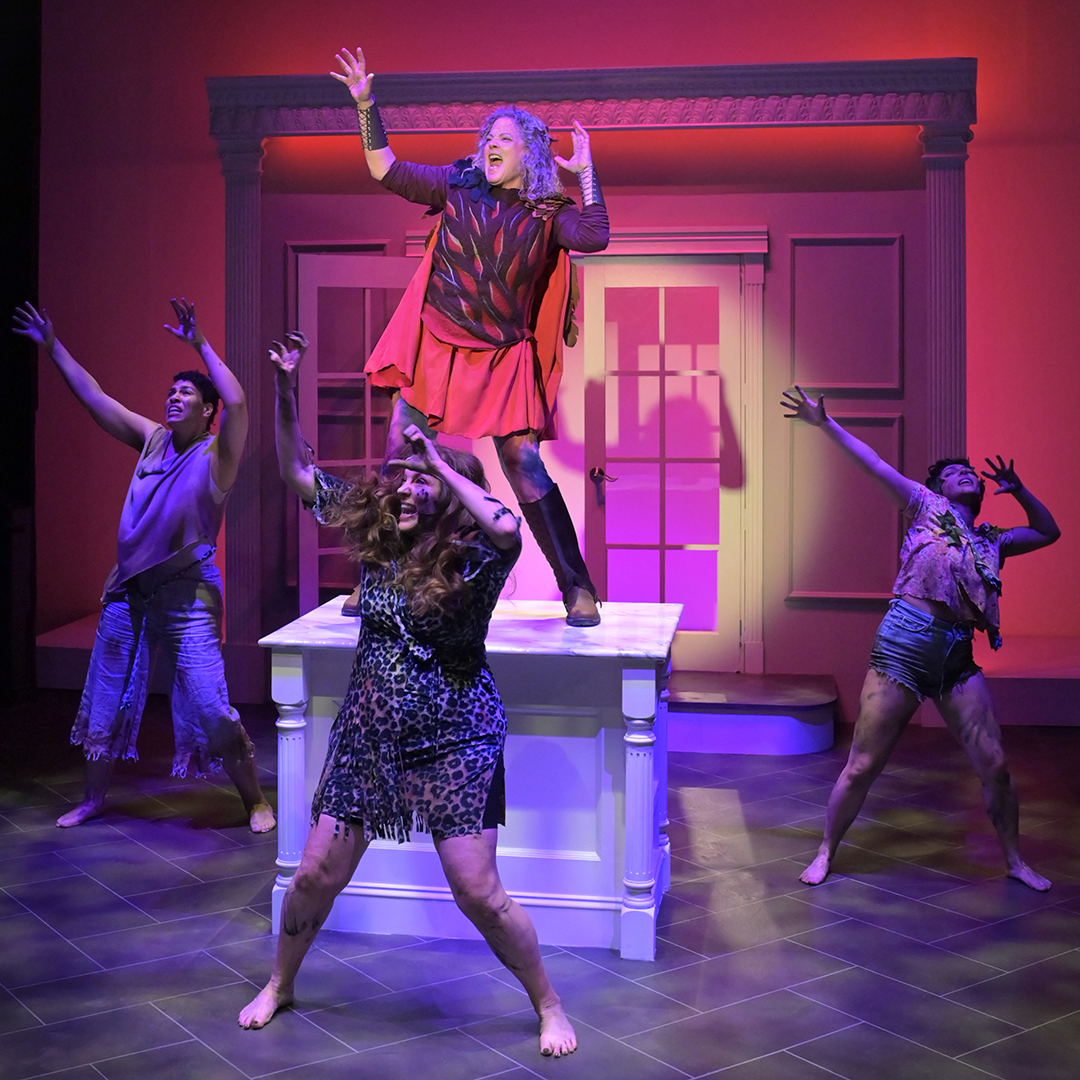 Lana Palmer's sound design packs a wallop when a storm comes a-calling.
– Sam Hurwitt, San Jose Mercury News
DIANE'S THEME

THE SEDUCTIONS

THE DANCE

THE STORM

---
---
EURYDICE
UNIVERSITY OF CALIFORNIA, BERKELEY | Berkeley, CA | Directed by Peter Glazer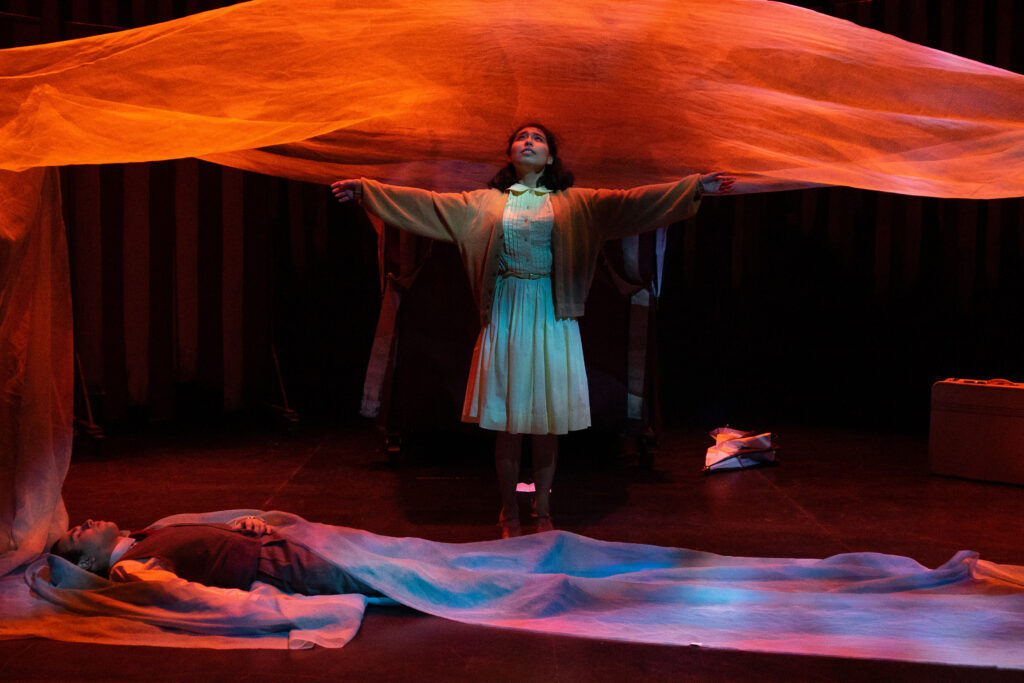 She runs, trips and pitches down the stairs, holding her letter.
She follows the letter down, down down …
Blackout.

A clatter. Strange sounds – xylophones, brass bands, sounds of falling, sounds of vertigo.
THE FALL/THE ELEVATOR
THE STRING ROOM
THE RIVER
---
MAN OF GOD
SHOTGUN PLAYERS | Berkeley, CA | Directed by Michelle Talgarow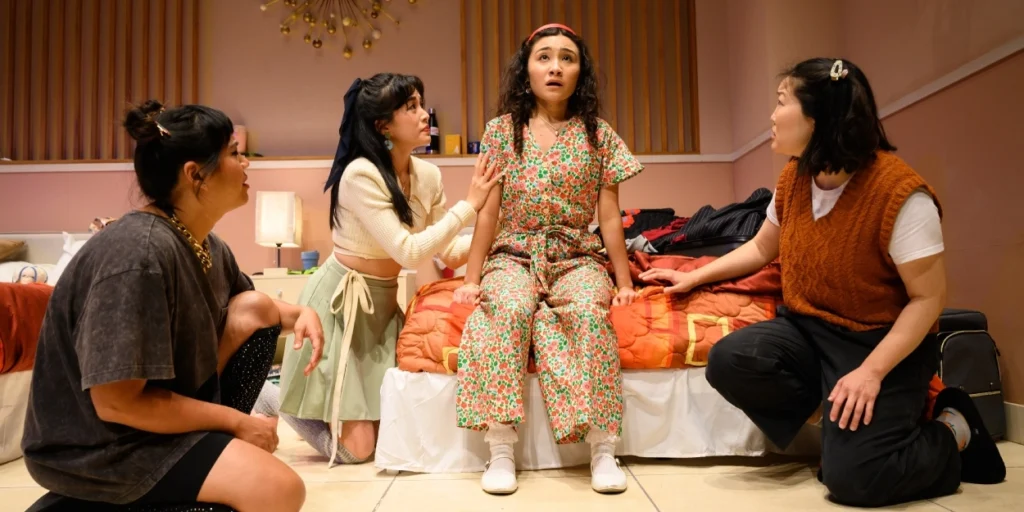 In Anna Ouyang Moench's script, three teenage girls envision revenge fantasies after their pastor commits a shocking transgression on church mission trip.
SAMANTHA'S REVENGE
JEN'S REVENGE
Transition and Underscore
Transition Out
---
KING LEAR
San Francisco Shakespeare Festival | Virtual Production | Directed by Elizabeth Carter

OPENING CREDITS
---
THE HUMANS
SAN JOSE STAGE | San Jose, CA | Directed by Tony Kelly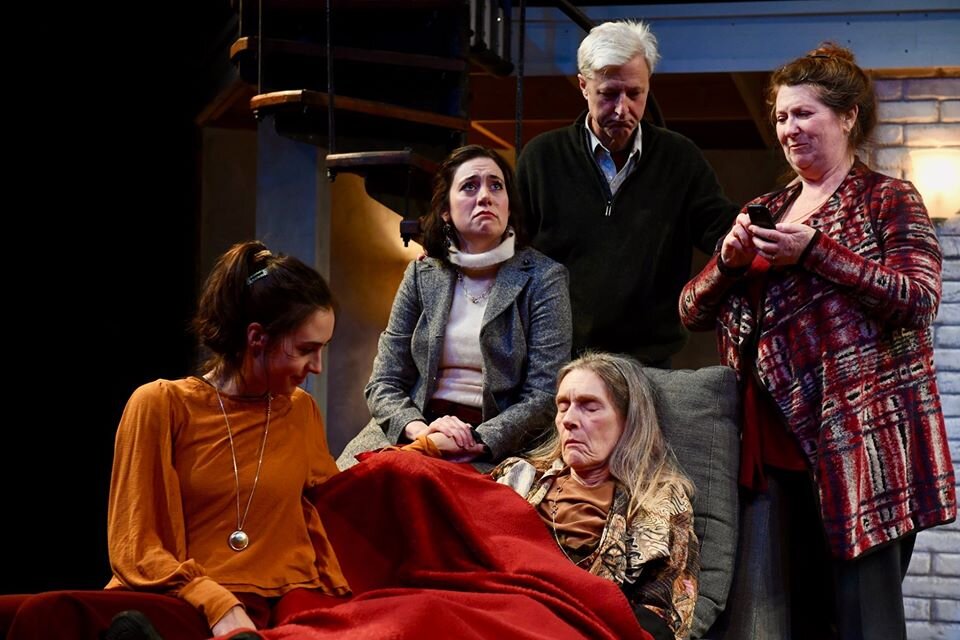 Lana Palmer's sound design is peppered with thunderously booming thumps that made the person sitting next to me jump every single time. Nobody knows what actually causes those deafeningly loud noises except that the upstairs neighbor must be doing something pretty dramatic. It's either that or the house is haunted, which honestly feels more and more likely as the play goes on.
– Sam Hurwitt, San Jose Mercury News
Then, from the depths of the basement hallway, a new sound.

… click-clack, click-clack, click-clack…
Erik's heart pounds, he looks toward the door.
… click-CLACK, click-CLACK, click-CLACK…

– Stephen Karam, The Humans
THE BASEMENT
---
---
SCHOOL GIRLS; OR, THE AFRICAN MEAN GIRLS PLAY *Regional Premiere
KANSAS CITY REP | Kansas City, MO | Directed by Chip Miller

For this piece, Miller called on the skills of his creative and design team who never fail. The lighting, set design, costumes, sound, props, wigs–all aspects get excellent marks.

– Bob Evans, KC Applauds
THE PAGEANT
---
---
THE GRAPES OF WRATH
LOS ALTOS STAGE | Los Altos, CA | Directed by Jeffrey Lo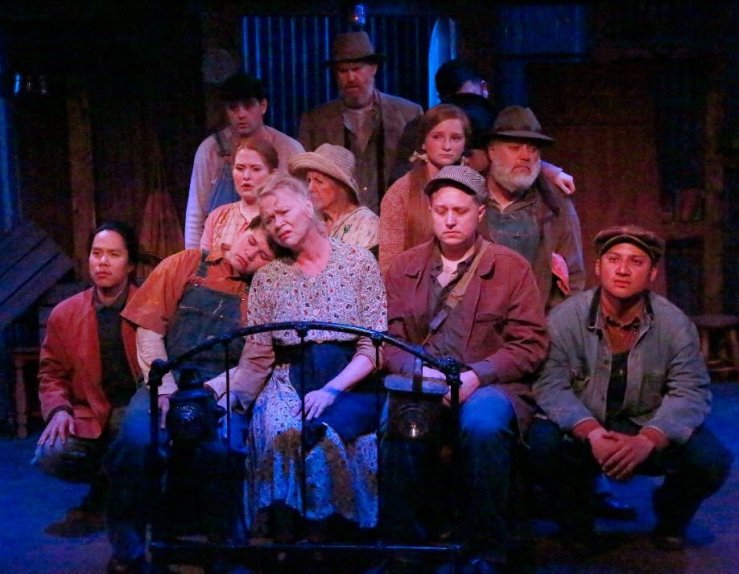 Then there was the subtle mood music, which felt both genuine and lovely. Music director Lana Palmer (who doubled as sound designer) starts things off when she plucks at her banjo strings, supported perfectly by Emily Chiet's violin and Bruce Avery on guitar. Flawless snatches of music and song are scattered like dust particles throughout the entire play.
– Joanne Englehardt, The Mercury News
Lana Palmer's sound design may be the best I've ever heard in the old Bus Barn Theater.
– John Orr, Palo Alto Weekly
Audio Samples Coming Soon
---
DRACULA
INFERNO THEATRE COMPANY | Oakland, CA | Directed by Giulio Cesare Perrone
2018 Theatre Bay Area Award nomination for Best Original Music.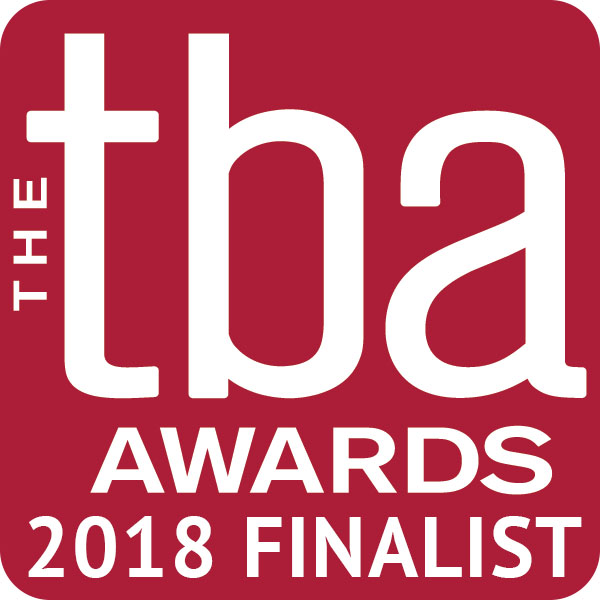 THE TRAIN
---
---
THE REVOLUTIONISTS
TOWN HALL THEATRE COMPANY | Lafayette, CA | Directed by Susan Evans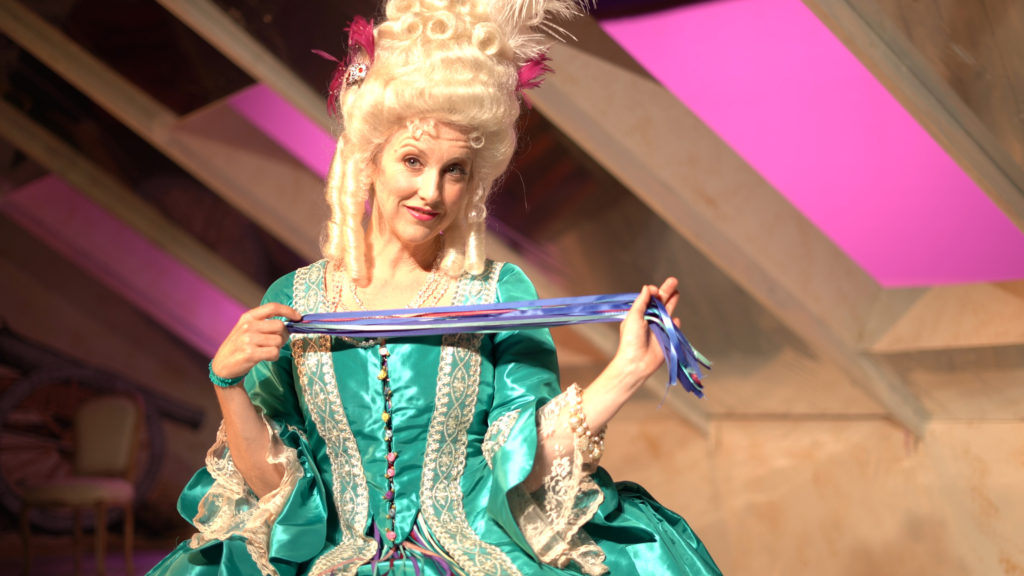 In the dark. A time of unrest in Paris-crisis-danger-threat… Then a sharp white light on, or the engorging shadow of… A guillotine, its blade rising to the top. A gasp.
THE GUILLOTINE
---
---
FOR COLORED GIRLS WHO HAVE CONSIDERED SUICIDE/WHEN THE RAINBOW IS ENUF
AFRICAN-AMERICAN SHAKESPEARE COMPANY | San Francisco, CA | Directed by Elizabeth Carter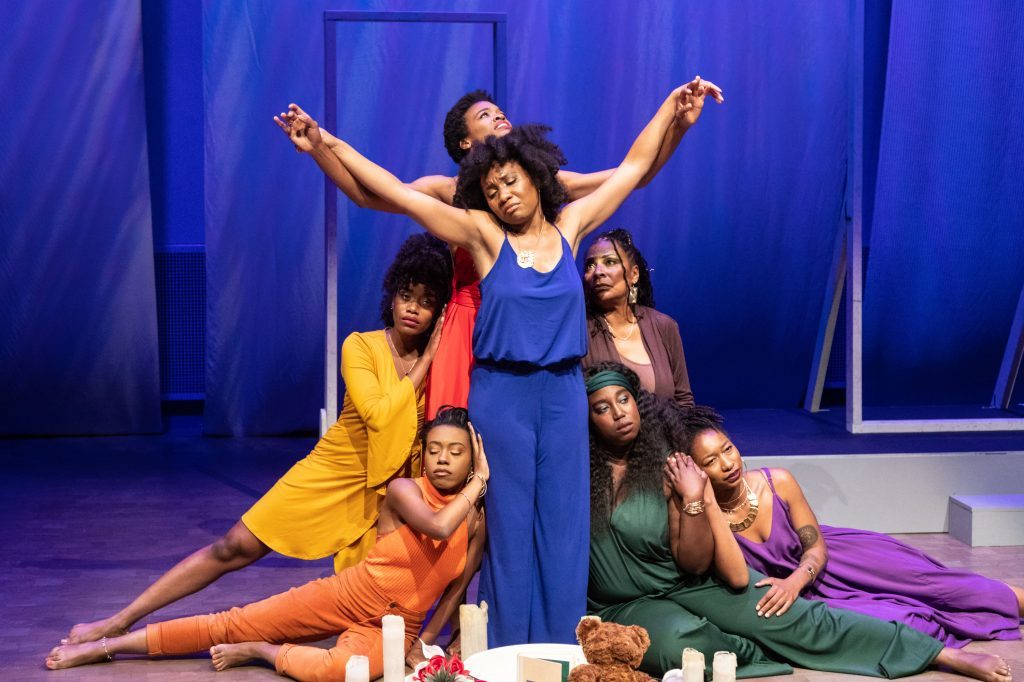 'I usedta live in the world then i moved to HARLEM & my universe is now six blocks'
THE UNIVERSE
---
PERICLES, PRINCE OF TYRE
SAN FRANCISCO STATE UNIVERSITY | San Francisco, CA | Directed by Bruce Avery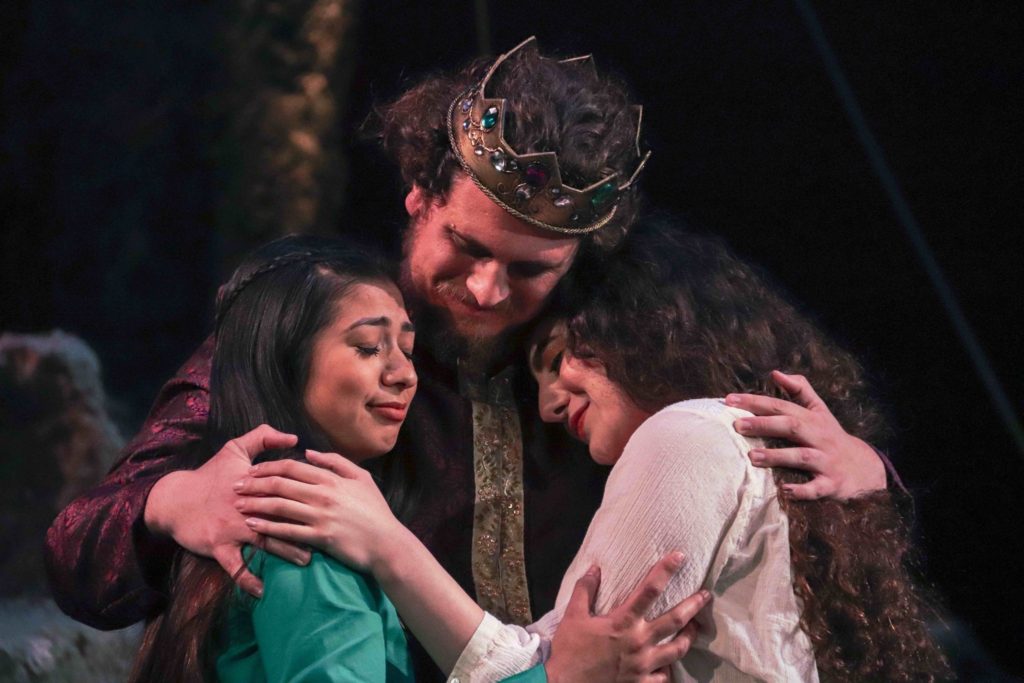 Most heavenly music! It nips me unto listening, and thick slumber Hangs upon mine eyes.
THE DUEL

THE WALTZ/CURTAIN CALL
THE STORM:
Newlyweds Pericles and Thaisa are caught in a storm while traveling home to Tyre. Thaisa dies in childbirth and is buried at sea, leaving Pericles with baby Marina. As this cue plays, Pericles watches Thaisa being swept out to sea.

DIONYZA
EPILOGUE
Pericles, Thaisa and Marina are reunited.
---
---
THE LARAMIE PROJECT
SAN FRANCISCO STATE UNIVERSITY | San Francisco, CA | Directed by Bill Peters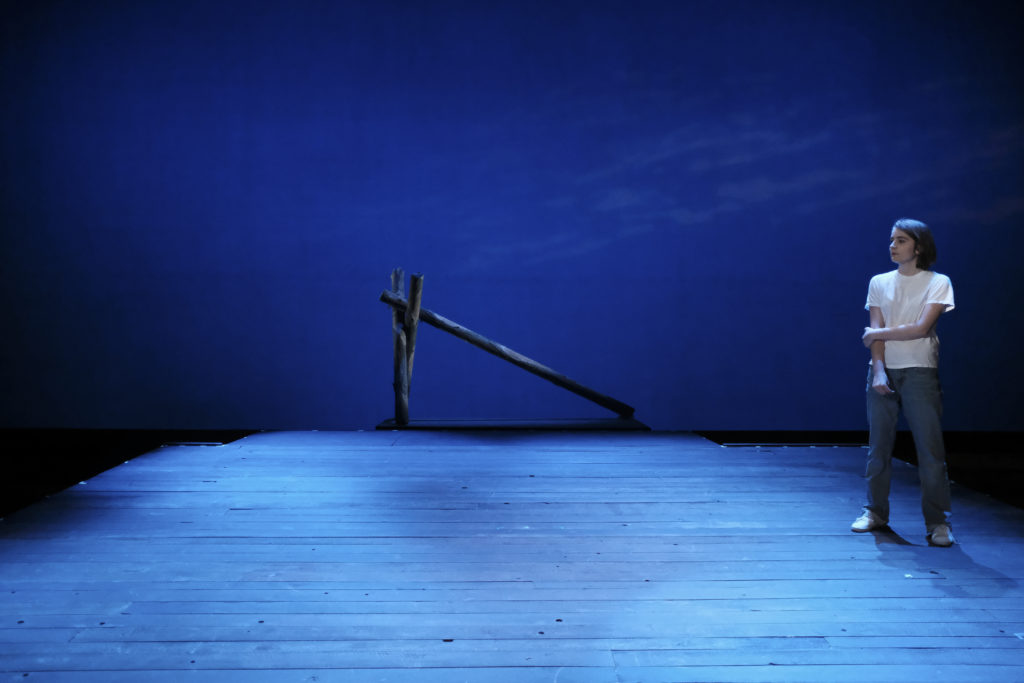 THE FENCE
---
---
HOMO EX MACHINA
STANFORD UNIVERSITY |  Palo Alto, CA | Directed by Karola Kreitmair
ACT OUT
---
---
HIDDEN MEMORY
Music cue by Lana Palmer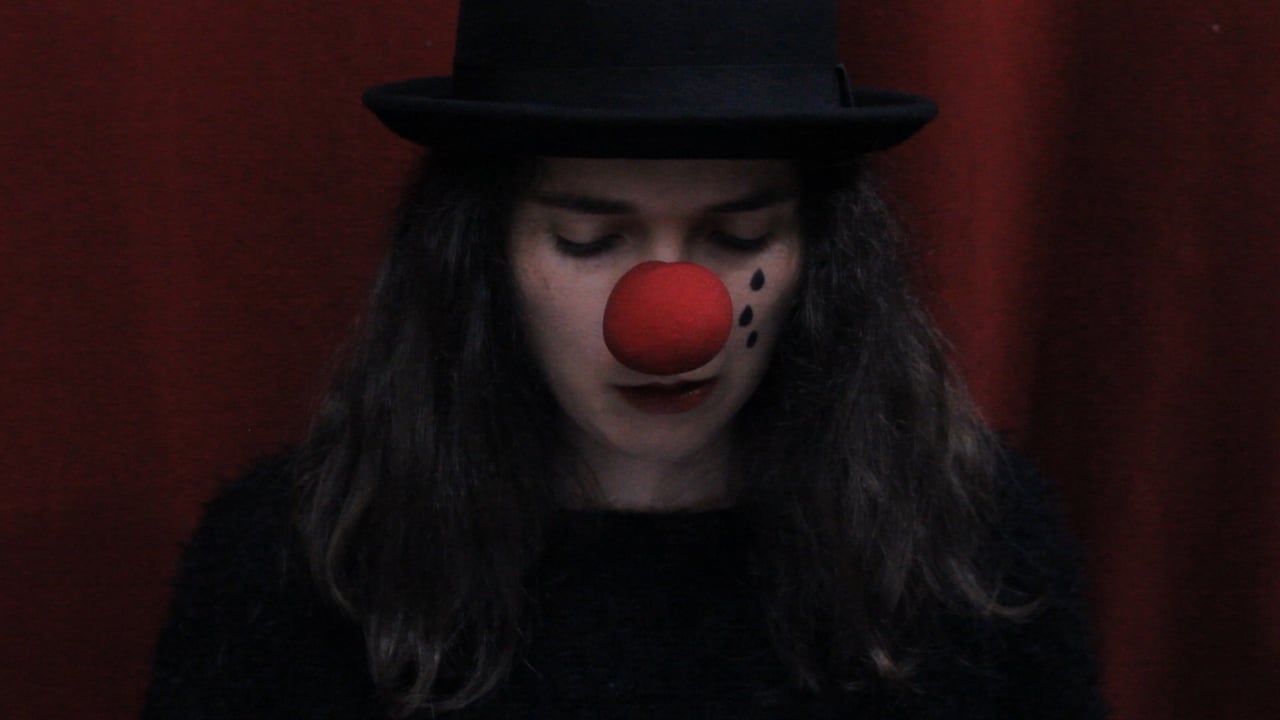 ---
---
ENTERING THE SHIP
Original Sound Design by Lana Palmer