For best results, please use headphones or external speakers when listening to sound cues.
THE LARAMIE PROJECT
Directed by Bill Peters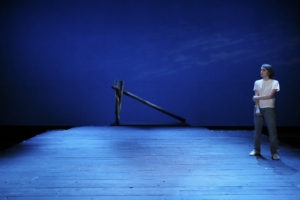 A delicate production featuring beautiful work by a brave and committed ensemble.  My goal was to build a 'nest' to hold and support the emotion of the work. This cue was used in a chilling meditation as McKinney and Henderson build the fence.
---
HOMO EX MACHINA
Written & Directed by Karola Kreitmair
I was thrilled to work on the World Premiere of Homo Ex Machina, supported by Stanford's Medicine and the Muse initiative. Bird song plays an important role in the story, and sound design was a major element in several scenes.
The sample cue is a piece of original music I wrote for the first Act Out.
---
DRACULA
Directed by Giulio Cesare Perrone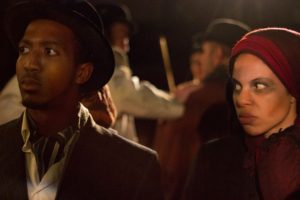 This production used sound design to build the world of Dracula's Transylvanian castle and reflect the inner state of Jonathan Harker, Mina and Lucy as their world is ruptured. Along with violinist Carole Braves, I also supplied original music (Piano/Accordion) for this production. In this cue, the ensemble builds a hypnotic, surrealistic train as Harker travels to Transylvania.
---
HIDDEN MEMORY
Music cue by Lana Palmer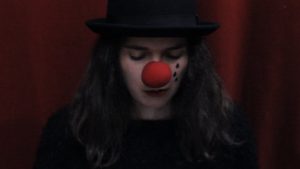 Written for a short film, this piece has now been used on several televsion shows.
---
ENTERING THE SHIP
Original Sound Design by Lana Palmer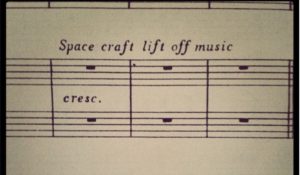 A piece of original sound design.